Beach Ready & Beach Ready+ (Dec 6th to 12th)
Buy 2 get 1 Free
A thoughtful addition to your order to help you acheive your goals
Match your shaker with your BCAA
Shop shakers
LOVE every kind I order but this was extra delicious! (Talking about the Whey Protein Isolate Cream Eggs)
The peach mango greens are a game changer. They are by far the most delicious greens of any brand i've ever tasted. Will definitely continue getting them!
I love everything in my bundle. They help with my cravings and my workouts!
Quality, purity, simplicity
The best testing Whey Protein on the market
With 23g of protein and approximately 120 calories per scoop, Yummy Sports ISO Chunks Protein is a high-quality source of protein that is easily absorbed by the body. Watch out, it also contains original pieces of your favorite chocolate treats!
Shop ISO Chunks Protein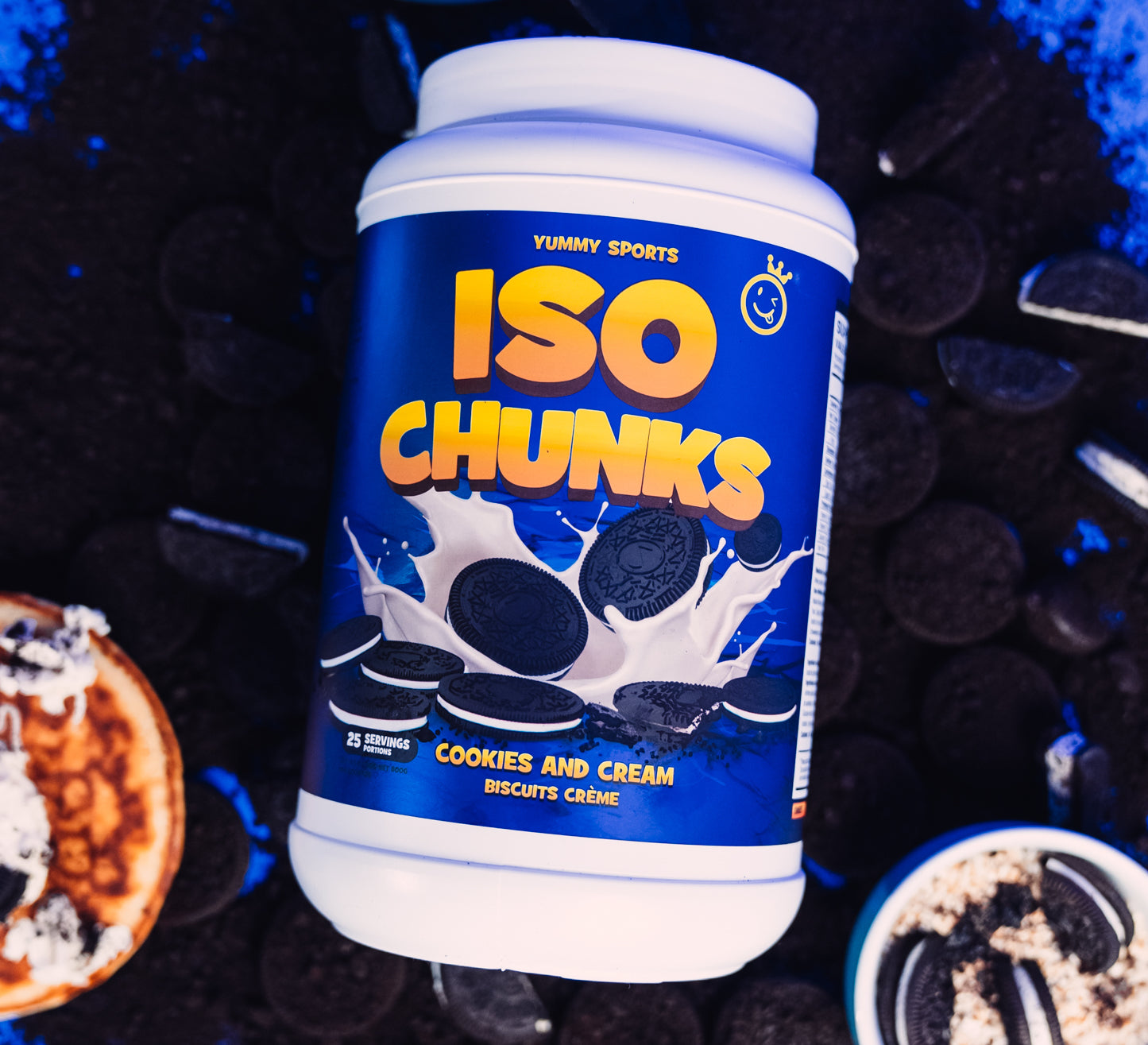 Cookies & Cream
Chocolate Wafers
Have a question ? We are here to help.
Check out the most common questions our customers asked. Still have questions ?
Contact our customer support through the chat or the Contact Us page.
Our customer support is available Monday to Friday: 8am-5pm.
Average answer time: 24h
Not currently. We only ship to Canadian addresses for the moment, but we planned on getting to you soon!
How long will it take to get my orders?

Orders are processed from Monday to Friday within 48 hours. It may take up to 5 business days to receive your order. If you need information or want to modify your order, you can contact us at info@yummysport.com and mention your order number to facilitate the processing of your request.
I have never taken a training supplement, is it good for my health?

All our products have been formulated and accredited by Health Canada. They are manufactured in facilities holding a Health Canada establishment license and GMP. Each product has its health benefits and all the information is on the product page.
I suffer from a know allergy, are your products allergy-free?

If you suffer from allergy to egg, milk, mustard, peanut, shellfish, fish, sesame seed, soybean, sulphite, nuts, wheat and triticale please do not consume our products as they may have been in contact with one or more allergens.
Our customer support is available Monday to Friday: 8am-5pm.
Average answer time: 24h